Add "Don't Go Breaking My Heart" To Your Spotify Playlist to Win a #BSBVegas Merch Pack + M&G
This contest is now closed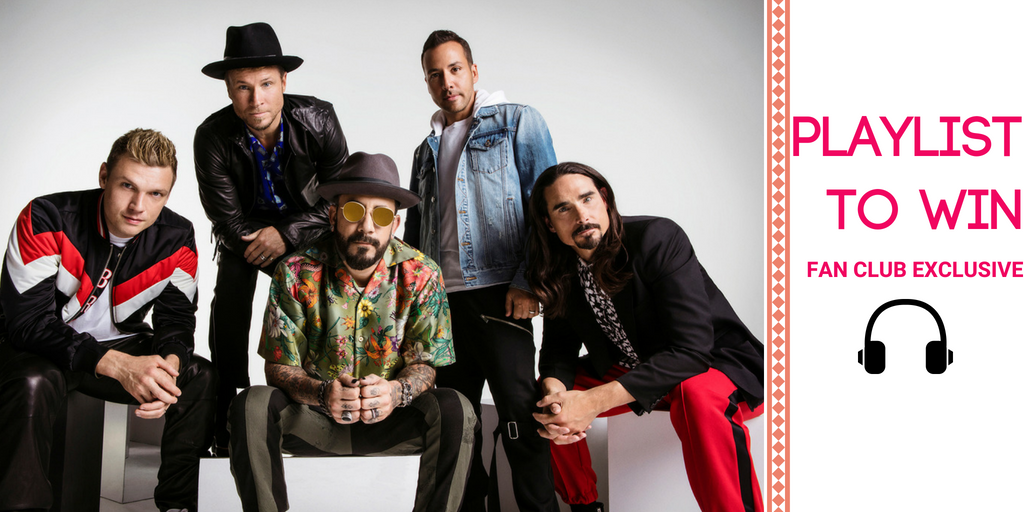 Fan club exclusive: Add BSB's new song 'Don't Go Breaking My Heart' to a Spotify playlist for your chance to win a #BSBVegas merch pack + meet & greet!
Once you've added the song to a Spotify playlist, copy and paste the link to your playlist and paste it in the comments section below. Then, click the 'Sign Up For This' button to enter. Both steps must be completed in order to be eligible to win.
Not sure how to create/add a song to a playlist on Spotify? Click here for help.
Two winners will be selected at random and contacted on July 5th.
Good luck!
Terms
- Only open to BSB fan club members
- In order to be eligible to win, users must comment below with their playlist link AND click the 'Sign Up For This' button
- Prize has no monetary value
- Contest ends July 4th at midnight Pacific
- Two winners will be chosen at random and contacted via the email address associated with their BSB fan club account
- Each winner will receive a pair (two) meet and greets. You MUST have tickets to the show in order to participate in the meet and greet
- Meet & greets must be redeemed for a 2018 Vegas show
- No refunds or exchanges
- Questions? Contact support here