Win A Set of BSB Funkos!
This contest is now closed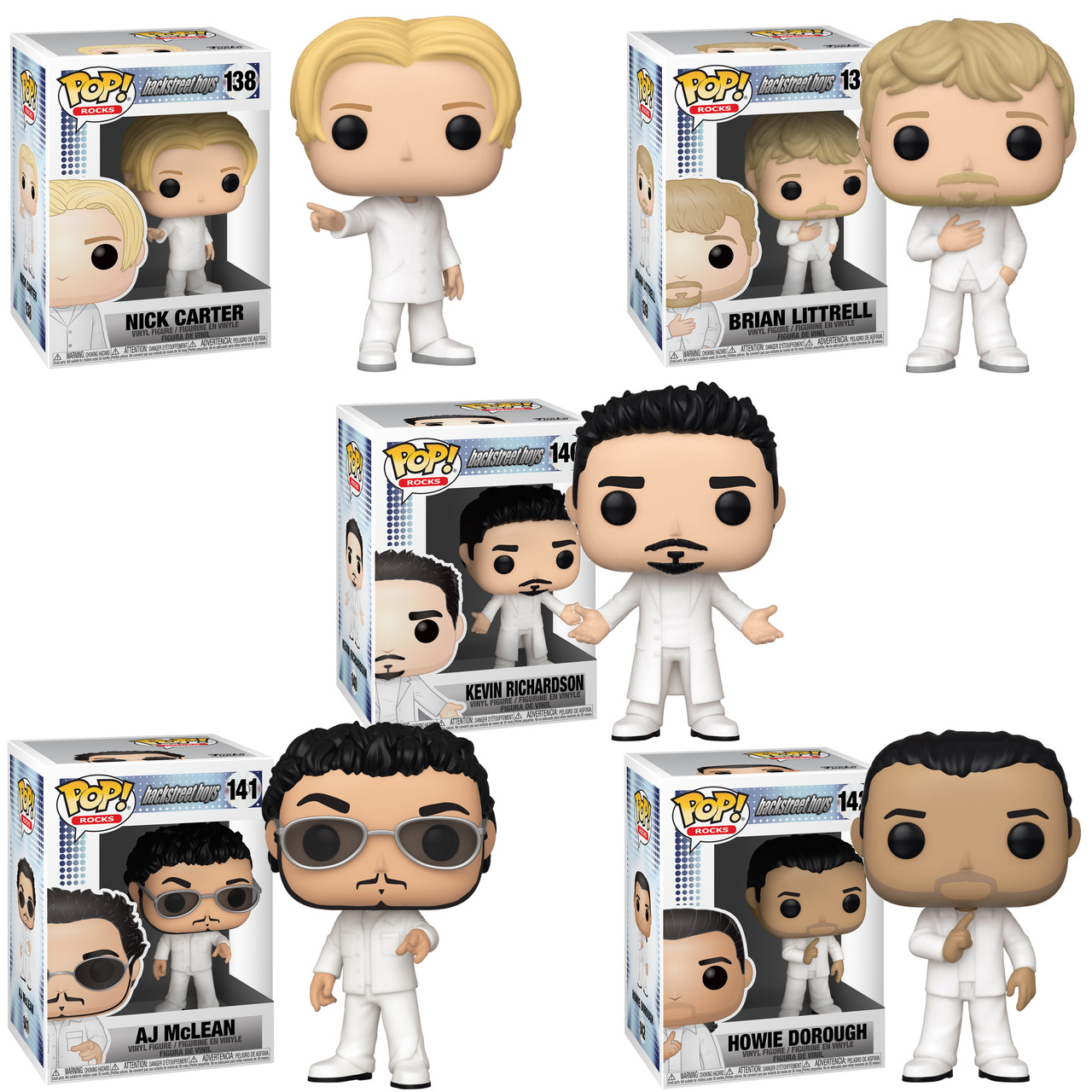 For years, Funko has been immortalizing legendary pop culture icons in the form of collectible figures for fans around the world. From actors to authors to musicians and beyond, it has become an honor for any celebrity to have their likeness recreated by the brand.
Earlier this year, Kevin, Howie, Brian, AJ and Nick had the privilege of being made into collectible vinyl Funko Pop figurines. Dressed in the famous white outfits from their "I Want It That Way" video, these five are sure to be a staple in any Backstreet Boys fan's home!
We wanted to give two fan club members the opportunity to add the entire set to their collection! If it's your fire and one desire to own your favorite band members in Funko form, all you have to do is click to enter below. Good luck!
Terms
- Open to all paid members of the BSB fan club
- Prize has no monetary value
- Two winners will be selected at random and contacted via the email associated with their fan club account
- Contest closes April 10th
- Questions? Email [email protected]
Current contests
No Items

There is nothing to display yet, check back soon.