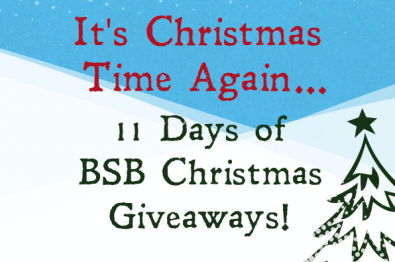 11 Days of BSB Christmas Gifts
It's Christmas Time Again! In this season of giving...
1. Gift our new singe, "It's Christmas Time Again" to your friends and family on iTunes here (or download it for your own Holiday mix!).
2. Submit your info in the form below. (Once you have entered your information, you will be included in the selection for all 11 Days of BSB Gifts. Multiple entries are not required, but may increase your chances of receiving a gift.)
3. We want to give YOU a gift in return! We'll select fan entries below at random to win in 12 days of Christmas gifts from BSB - Plus follow along on Twitter & Facebook, we'll share some gifts with everyone!:
ENTRIES CLOSED.