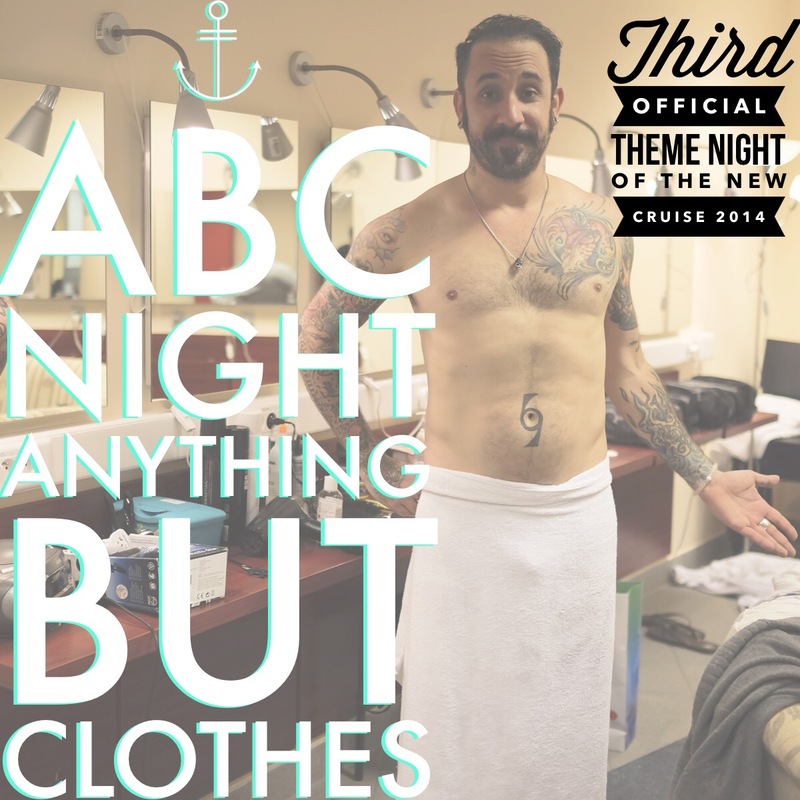 We've Got the Third Official Cruise Theme Inside....
Drumroll please...
Our third and final theme night for our 2014 cruise is ABC - Anything But Clothes!
For those of you that aren't familiar with what an ABC party is, we're here to help you out...
First, here are a few Do's and Don'ts to finding an ABC outfit:
1. Do get creative and have fun with your costume
2. Don't wear something you don't feel comfortable in - it's a party so we want you to have fun!
3. Do refer to the Urban dictionary definition:
Anything But Clothes party.
where you wear anything but clothes. ex: trashbags, saran wrap, lampshades, trashcans, tape, cardboard boxes, etc.
4. Do keep in mind, you're going to want to have pockets for your camera.. Our costumes are going to top last year's ;)
5. Don't be afraid to get ideas from Pinterest /YouTube/Instagram. We'll be sharing some ideas to help ya out.
6. Do: have fun with it!!
We created a board on our Pinterest to inspire you a bit more. Click here!
Last but not least, we're here to help. If you have any questions, tweet us!
We wanted to make the last theme something easy and fun, so keep that in mind!
Oh and there are just a few cabins left... what are you waiting for?? www.backstreetboyscruise.com