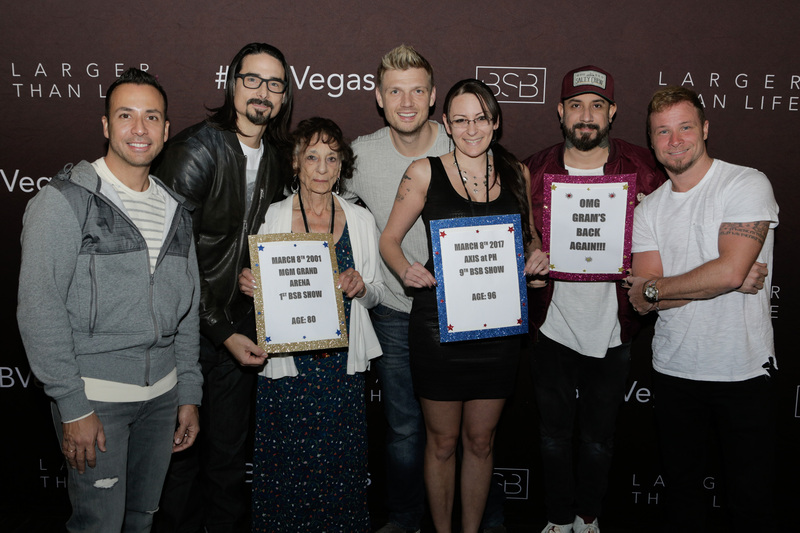 This gran's got it goin' on!
Las Vegas fangirl Adeline Stevens fulfilled her 16-year dream to come face-to-face with BSB again at the boys' "Larger Than Life" show at Planet Hollywood's AXIS Theater.
The 96-year-old became a fan for life after her granddaughter, Kim Thompson, and daughter, Karen McCabe, took her along to the band's "Black & Blue" show at the MGM Grand Garden Arena in 2001.
Adeline was 80 at the time and the guys made such an incredible impression on her that she was instantly a loyal member of the Backstreet Army.
"They were all dangling off the walkway," she recalls. "That was a magnificent performance!"
"She was just in awe of that bridge in the Black & Blue tour because they were leaning over the sides trying to reach girls' hands and stuff," adds Kim. "I've been taking her ever since. She goes to the afterparties and everything."
Check out the full video of Adeline meeting the boys below and head over to ET Online to find out what the guys had to say about her youthful looks!
Video courtesy of: Lauren Roberts
Story: Leena Tailor
Image: Justin Segura