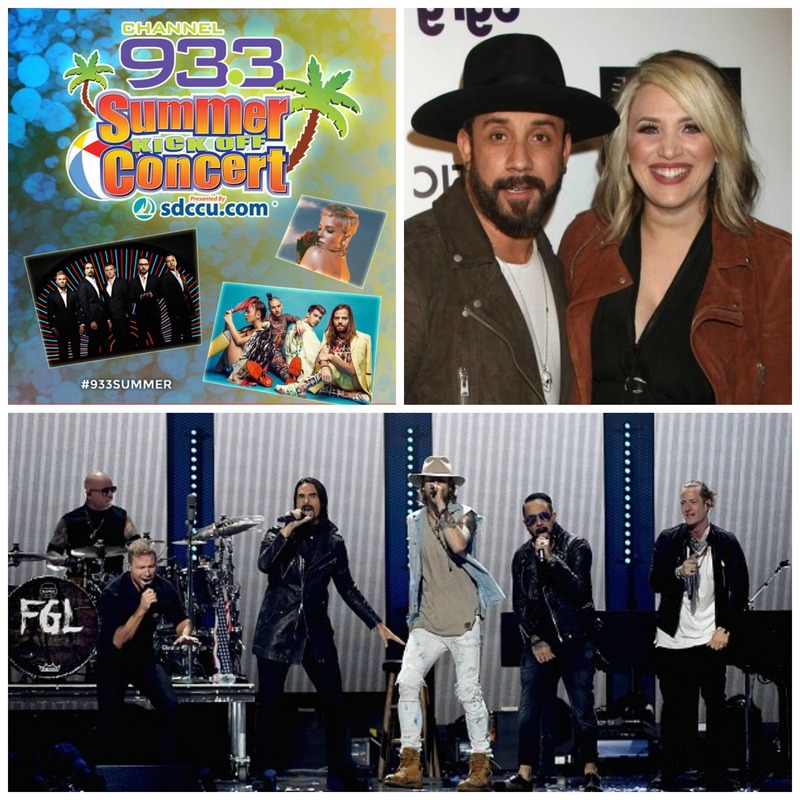 New Additions: Babies and A Backstreet Summer
If you thought the Backstreet Boys were slowing down in the year preceding their 25th anniversary, you were wrong. Kevin, Howie, Brian, AJ and Nick might currently be on a break from their hit Las Vegas residency, but it hasn't stopped them from adding new events to their 2017 agenda.
Most recently announced, the Backstreet Boys will be performing at Channel 93.3 Summer Kick Off in Chulo Vista, CA. They will be joining a few other hit-makers like DNCE and Halsey (to name a few) for a show that's sure to be one for the books! The radio presale starts Wednesday, March 29th at 10am PST with sales to the general public beginning on Friday, March 31st at 10am PST. You can find all of the info here. Please note that there is not a fanclub presale for this event.
For those on the East coast, the Backstreet Boys will also be back for KTUphoria at Jones Beach again this year, joining Fifth Harmony, Shaggy, Jason Derulo and more.Tickets for this event will be on sale Friday, March 31st as well. For more information, click here.
If you can't make it to see the Boys live (or even if you can), don't forget to tune into CBS this Sunday, April 2nd at 8pm EST to watch them perform their hit single with Florida Georgia Line, "God, Your Mama, and Me", during the Academy of Country Music Awards. You can also catch them on the road at select dates during the Smooth Tour this summer – check it out!
Events aren't the only things the Backstreet Boys are adding though. AJ McLean and wife Rochelle added the sweetest of new additions to their family of three. Lyric Dean McLean, whose name was chosen by AJ and a variation of his wife's middle name, became the newest arrival to the Backstreet family last weekend. We can't wait to see her soon, but for now, read all about what AJ had to say about his all-girl family and more about her unique name here.
2017 is shaping up to be quite a year for the Backstreet Boys… and they've only just begun!