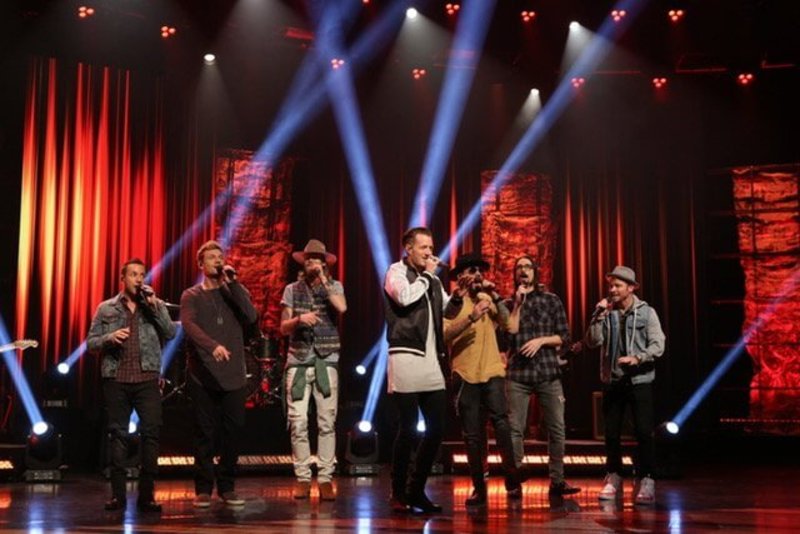 BSB + FGL Team Up On 'Ellen' And Go Gold Status
The Backstreet Boys first venture into the world of country and first collaboration with another group is proving to be a huge success. This week, "God, Your Mama, and Me" not only climbed the Mediabase country radio singles chart to reach #5 (and fourth most played song) but also received gold certification!
Not only is the single rising in popularity, it's also touching people worldwide, proving that music truly does heal. Recently, Florida Georgia Line's Brian Kelley shared a story with People about a cancer patient who had shared with him how the song touched her – read the full story here.
Yesterday, the Boys performed the smash hit with FGL on Ellen (watch here), a month before they perform at Fenway Park on the Smooth tour. Interested in seeing which select dates they'll be joining Tyler Hubbard and Brian Kelly on the road? Check it out!
Oh, and in case you missed the episode, Kevin, Howie, Brian, AJ, and Nick also took part in a fun game with Ellen called "Foot Flickers". Watch below to see which Boy has some major target skills!