Give your fellow fans the gift of Backstreet Boys this holiday season
By Karah-Leigh Hancock
@Princess_Karah
http://backstreetboys.com/users/karahleigh
And when the snow is falling down, down, down …
You'll know that the Backstreet Santas are back in town, town, town … at least when it comes to Backstreet Boys goodies.
As any good Backstreet Boys fan would know, there are a ton of things you can buy other fans – from T-shirts to beanies to even panties. And while we know that all fans are different, there's a little bit of everything out there that is sure to make your favorite BSBBFF (Backstreet Boys Best Friends Forever) or family member squeal with delight.
FOR FAN CLUB MEMBERS ONLY …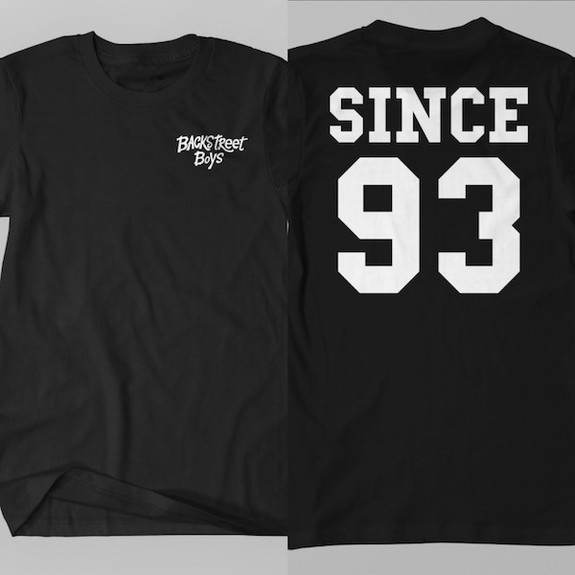 While you have to be a Backstreet Boys fan club member to order this exclusive, having at least once is a must considering the Backstreet Boys will be celebrating their 25th anniversary in April. With a small old school Backstreet Boys logo on the front and 93 (the year they were formed on the back), this shirt is perfect for any BSB fan.
PURCHASE HERE
Price: $35 (USD)
*Today is the last day for UPS Ground shipping in order for your package to arrive by Christmas!
It's Christmas Time Again with Emojis
Have you seen the new Christmas sweatshirt with a BSB ornament in the front, but the BSB emojis with Christmas hats on the back. Can you get even cuter than that?
PURCHASE HERE
Price: $45
*Today is the last day for UPS Ground shipping in order for your package to arrive by Christmas!
WHAT MAKES YOU DIFFERENT … MAKES YOU BEAUTIFUL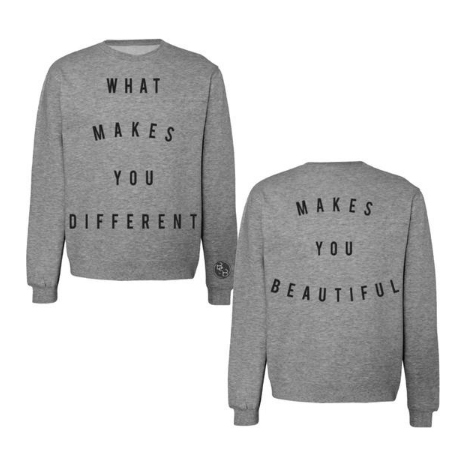 This brand new sweater the Backstreet Boys gift shop is offering has the title of probably the sweetest BSB song titles ever. "What Makes You Different, Makes You Beautiful" was featured in "Princess Diaries" and can be heard in countless commercials.
But now? Now you can wear it
PURCHASE HERE
Price: $75 (USD)
"Show 'Em What You're Made Of"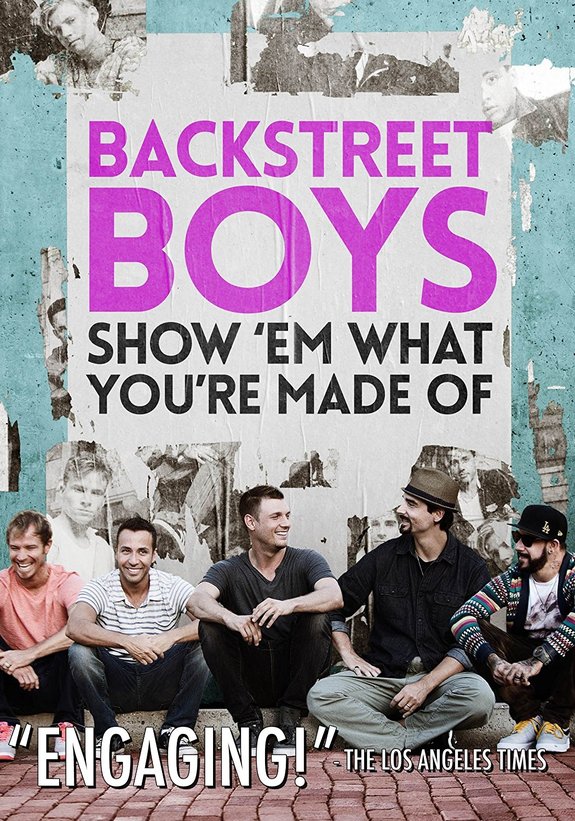 There's nothing better than spreading the Backstreet Boys love to make sure every fan has a copy of the boys 2015 documentary. From laughing around and recording in London to heading back to their hometowns for emotional visits, the documentary is a must for every Backstreet Boys fan.
PURCHASE HERE
Price: $24.99 (USD)
EMOJI SOCKS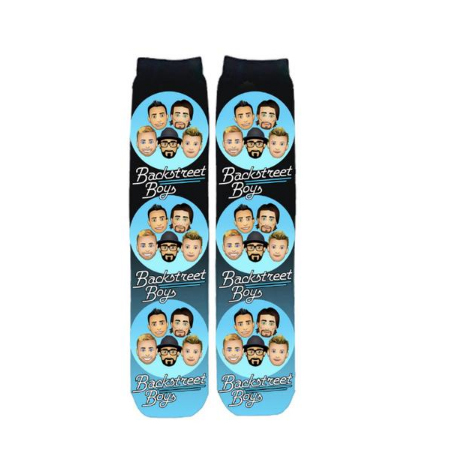 The Backstreet Boys emojis are a big hit with fans and have become kind of a secret language between fans as they tweet icons back and forth.
Now, you can wear the emojis on your feet. The BSB Emoji socks, which debuted this summer in the Las Vegas Axis store, are comfortable and can keep your warm enough through these winter months.
PURCHASE HERE
Price: $30 (USD)
Viva Las Vegas panties set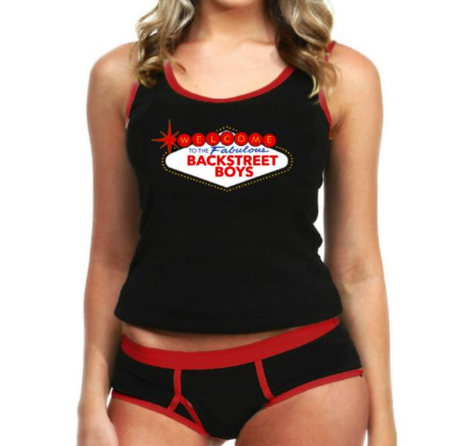 Whether you're just chilling at home or dressing to impress, this Backstreet Boys Las Vegas panty and tank set is sure to make a lasting impression. Plus, who doesn't want some BSB underwear?
PURCHASE HERE
Price: $70 (USD)
Kicking it old school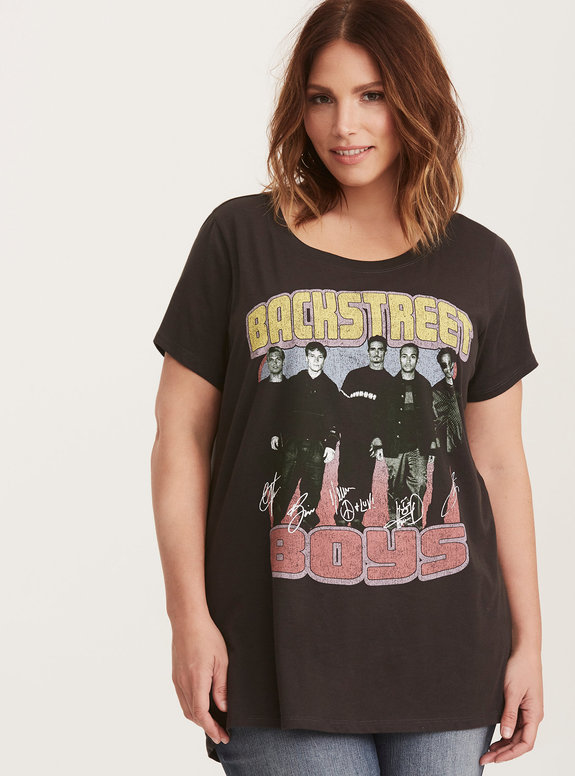 Retro t-shirts are all the rage right now and the Backstreet Boys have their own retro shirt that they are selling at shows, but there are also a few other places that are selling them, including plus size clothing store Torrid. The T-shirt is a dark gray with a photo from the Backstreet Boys' "Millennium" days.
PURCHASE HERE
Price: $29.17 (as of right now) (USD)
If any of these gifts do not tickle your fancy, remember to head over to the BSB fan club store or the merchandise store. There's bound to be something there that your gift recipient would love.