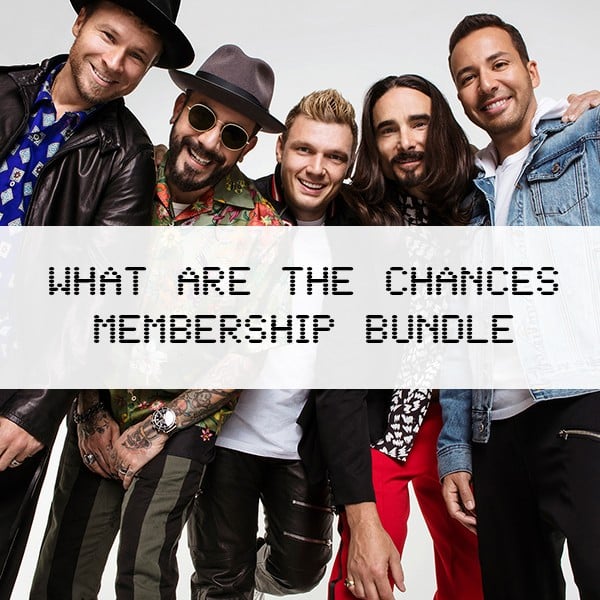 What Are The Chances Membership Bundle
What Are The Chances Membership Bundle Includes:
- BSB x DNA keychain
- Backstreet's (Back) on tour luggage tag
- 1 entry to win a lower level VIP package on DNA tour
- 1-year digital membership which includes the following:
Access to exclusive digital content such as videos and photos.
Access to exclusive blogs from the boys.
Access to exclusive contests.
Access to fan-club exclusive pre-sale tickets and VIP packages.*
*Tickets and VIPs are available for a first-come, first-serve basis and are not guaranteed with the purchase of a membership.

Since this membership is digital and will go into effect upon purchase, it is all sales final.